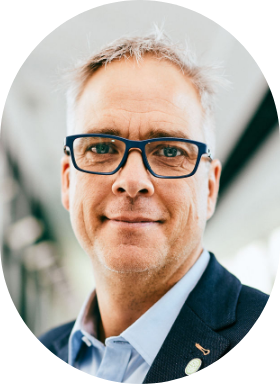 About David
David Arseneau has been with Sollio Agriculture for more than 25 years and is responsible for the commercialization, innovation and marketing strategy functions. He works to harmonize and improve the customer experience.
He began his career in technical field work, followed by animal nutrition, before moving into various management and strategy roles. His motivation has remained the same throughout his career: curiosity and a desire to serve farmers well as a trusted partner.
A true agronomy enthusiast, David is always striving to better understand the needs of Canadian farmers and build close relationships with them to better support their success.
Through his rallying leadership, he is able to deliver his vision of a prosperous and sustainable agriculture.
Connect with me on LinkedIn
Our Executive Committee
We surround ourselves with industry leaders so we can keep growing for another 100 years. Because being one of Canada's top farming organizations takes people with know-how and common sense.