Sheep, goat and specialty livestock productions
Specialty livestock productions
Sollio Agriculture's agri-advisors provide advice on feed and best practices for raising sheep, goats, rabbits, grain-fed calves, big game, alpacas, and insects.
Lamb
We offer a full range of feed for suckling, light and heavy lambs to meet the highest growth objectives.
Ewes
Our feeds for suckling and dairy ewes maximizes milk production and ensures fertility. Our agri-advisors understand the reality of farmers and help them succeed.
Dairy goats
Our products for goats, including milk replacers, starter, growth and lactation feeds and supplements, as well as vitamin and mineral premixes, are specially formulated to optimize doeling growth, improve dairy goat productivity, and promote dry-off and transition.
Meat goats
Healthy meat doe goats are able to take good care of their kids. A feed program adapted to available forage ensures optimum herd productivity.
Grain-fed calves
In addition to the support of our agri-advisors, we offer protein supplements that meet the specifications of Quebec Certified Grain-Fed Veal and can be customized as needed. We also offer milk replacers for standard mixers or automatic distribution. And we can provide the necessary feed reports to meet the requirements of the Verified Veal program.
Learn more
Farmed rabbit
Rabbit farmers are committed to doing things right. They know that choosing the right feed will benefit the health and well-being of their animals. Our agri-advisors are here to help farmers choose the best feed for their rabbits.
Small-scale rabbit farming
Sollio Agriculture's Rabbit 16% feed meets all the nutritional needs of farmer rabbits. It is available at BMR retailers along with all the equipment needed to raise farmed rabbits.
Other specialty livestock
Llamas and alpacas
Farmed llamas and alpacas often require nutritional supplements. Our Croissance et Lactation and Maintenance feeds are specially formulated for these species and designed to meet their needs.
Big game
Our agri-advisors help elk, red deer, bison, and boar farmers analyze forage, calculate rations and select the best feed.
Insects
With insect farming becoming increasingly popular, we offer feeds for crickets and mealworm. We can also develop customized formulations for specific projects.
Feed programs
Our agri-advisors evaluate the results of forage analyses, calculate rations and develop feed programs perfectly adapted to the needs of each specialty livestock production.
Organic
We offer feeds adapted for organic farming. Our agri-advisors are also trained to advise on management and crop monitoring.
Yield optimization
Every farm has its own unique challenges. That's why our agri-advisors make informed recommendations on quality management, productivity, facilities and production methods.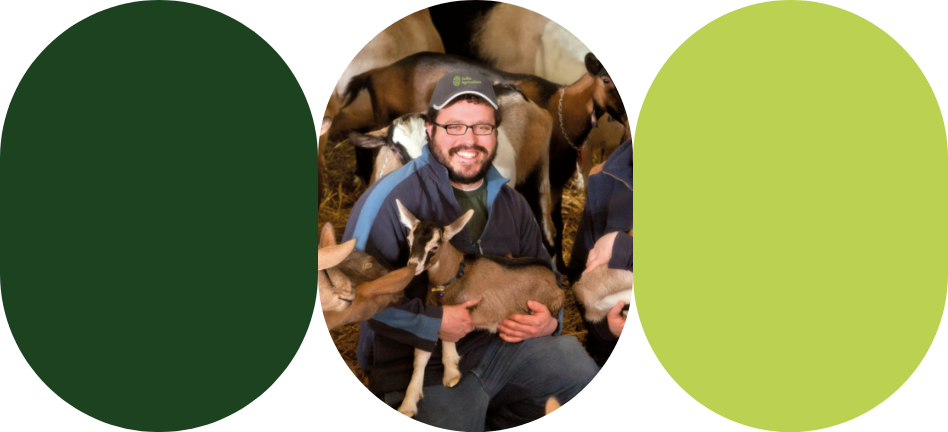 Personalized support
Our agri-advisors are always there when you need feed recommendations, herd management advice and innovative solutions.