Dairy
In dairy farming, things change fast. Our agri-advisors are always there to help dairy farmers make the best decisions.
Expertise
Our dairy advisors suggest strategies adapted to your farm's specific needs.
Robotic milking
We support dairy farmers before, during and after implementing robotic milking. We analyze herd performance. We suggest the best feed to promote healthy cows and improve farm profits. And we share expert advice on everything you need to know about robotic milking.
Large herds
Labour management, free-stall herds, forage harvesting and storage, profit margins—large farms come with many challenges! Every last detail matters to your farm's success, and dairy farmers can count on our products, services and personalized advice.
Conventional
Our agri-advisors use personalized measurement tools to help farmers increase each cow's milk production and improve their milk components. The result is better profits—it's as simple as that. 
Organic
If you are an organic milk producer or in the certification process, you can count on our expertise to reach your goals. The sky's the limit!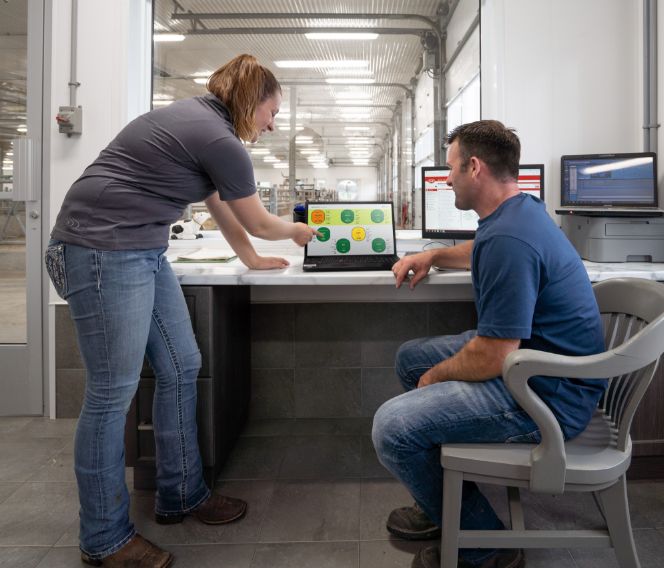 Lactascan
AgConnexion | Lactascan helps dairy farmers perform better. Use this analysis tool to evaluate your farm's profitability by combining your production and financial data for a monthly overview of your business.
Feed based on life cycle
Our agri-advisors accompany dairy producers with their feed management and develop feed programs adapted to each step of the production cycle.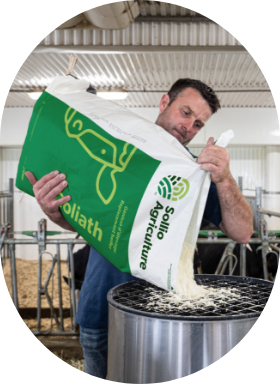 Heifers (0–6 months)
The first few months of life have a huge impact on a dairy cow's future performance. That's why we developed our Goliath products, including our milk replacer formulated with only milk proteins, to improve calf development and support heifer health.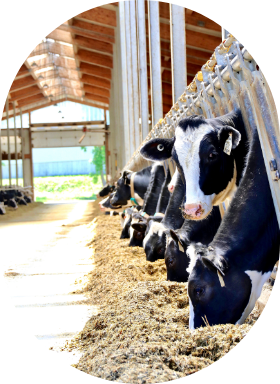 Heifers (6–24 months)
Goliath products help heifers reach their full genetic potential and contribute to early calving. Goliath feeds are formulated to improve growth and keep your heifers healthy.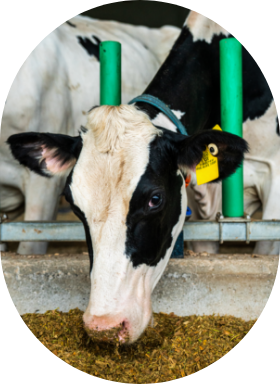 Transition cows
The transition period is crucial for your cows' health and reproduction. Transilac products are specially designed to prime cows for better production, reduce metabolic disorders and stimulate lactation peaks.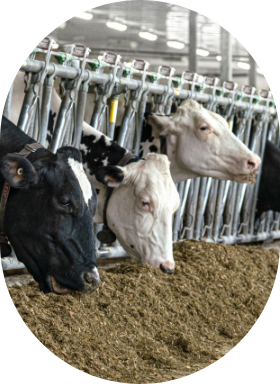 Lactating cows
Synchro products improve performance and margin per kilogram of fat. They can help you balance your cows' rations, strengthen lactation peaks and keep your lactating cows healthy enough to get pregnant rapidly.
Support for all seasons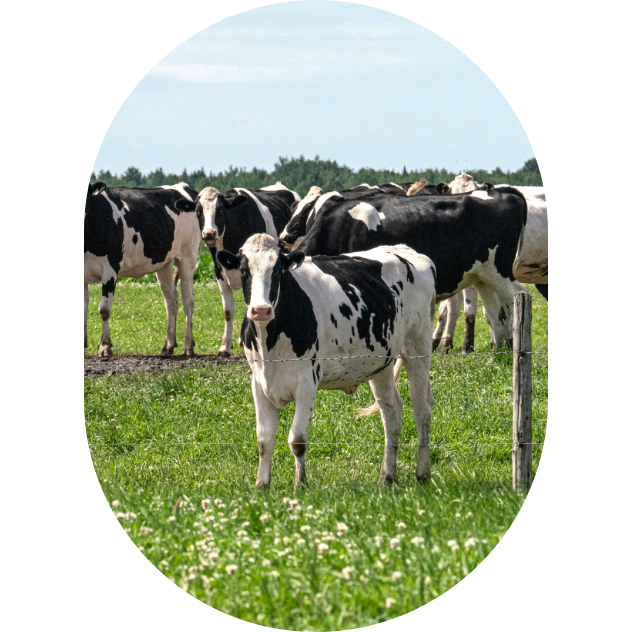 Summer
In the summer, heat stress can affect your herd's performance. Our agri-advisors are there to help you find solutions. They can also suggest alternatives during hay shortages. And they have advice for managing your harvest and storage operations to ensure your forage is preserved optimally with minimal losses.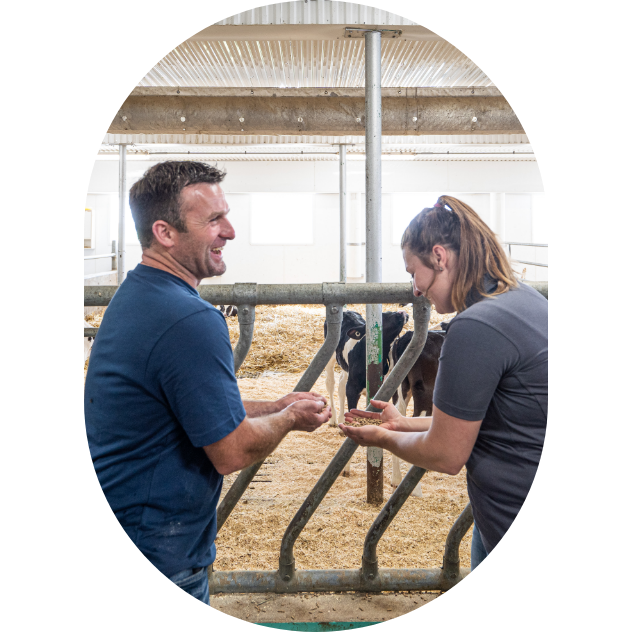 Winter
In cold weather, heifers need extra energy to preserve body temperature and maintan growth. Feeding and appropriate environment (proper bedding, calf coat, etc.) must be adapted to the surrounding conditions.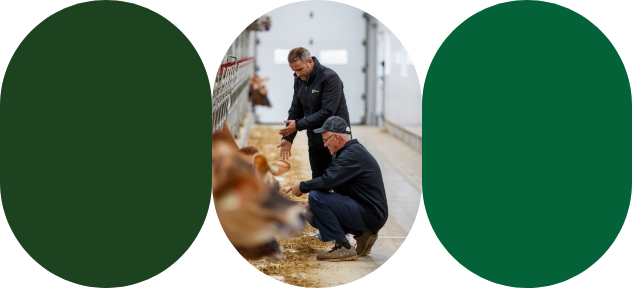 Personalized support
Our agri-advisors are always there when you need feed recommendations, herd management advice and innovative solutions.