Our network
Being the largest farming family in Canada has its benefits. For farms near major cities and those far beyond the end of a paved road, Sollio Agriculture is here.
Our retailers are everywhere, always near you
Our network extends from coast to coast to better serve Canadian farmers.
Cooperatives
Sollio Agriculture has many member cooperatives and Co-op Country Stores serving farmers in Québec and Atlantic Canada.

Agrico
Agrico provides inputs and agronomic services to field crop farmers in Ontario and Western Canada.
The Agromart Group
The Agromart Group provides fertilizer, crop protection, custom application, seed products, and associated services to agricultural producers across Eastern Canada.
Our facilities
We make feed and perfect our recipes. We incubate millions of eggs. We test seed and fertilizer. We help farms increase their yields. We can do all of this using our many facilities that are equipped with the latest agricultural technology.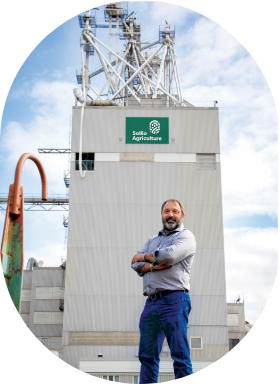 Mills
We select the best ingredients to make our feed. It might seem simple, but there is an art to it. In our mills across Canada, we prepare feed that is perfectly suited to the nutritional needs of the animals. We work with precision to help farmers achieve outstanding yields.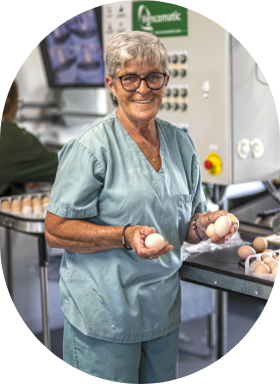 Hatcheries
Our hatcheries are equipped with high-tech equipment because we care for our chicks as we care for our customers. That's why we can offer poultry farmers healthy birds that will yield maximum returns.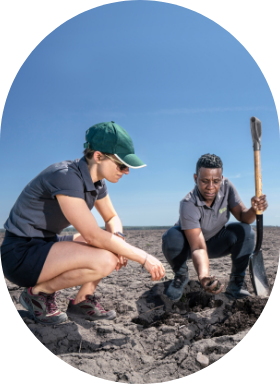 Research farms
Every detail counts on our research farms. That's where we develop new seed varieties and test the latest agricultural technology. It takes years of field work to provide farmers with the best products.
Grain
Every day, our experts support field crop farmers in marketing their harvests through Sollio & Grains Québec. We work together to ensure an efficient procurement to meet the needs of the feed, food, export, and industrial markets.
Procurement
Merchandising
Storage
View our services