Swine
Sollio Agriculture agri-advisors support swine producers at all stages of production, providing advice on genetics, feed, and slaughter.
Life cycle
Successful swine farming requires detailed planning and monitoring of every stage of production. With Sollio Agriculture, farmers benefit from personalized support and feeds designed to maximize herd quality and farm profitability.
Farrowing operators
To raise piglets in the best conditions, farrowing operators need access to technical advice and a range of cost-effective and performing feeds that are perfectly adapted to sows and piglets. That's what we're here to provide.
Farrow-to-finish farmer
The challenge for farrow-to-finish farmers is to provide the best environment, feed and comfort for swine to reach their full genetic potential while maintaining swine health, welfare and meat quality. To succeed, they can rely on our agri-advisors' technical and economic support and on our full range of feeds.
Finishing
In addition to support from agri-advisors, Sollio Agriculture offers a full range of feeds for finishing swine. We have feeds of varying densities, based on the price of the ingredients, to meet the specifications of the Filière porcine coopérative.
Cooperative sow unit
Our farrowing feed offer considers integrated feed management. We also provide management and biosecurity support services.
Feed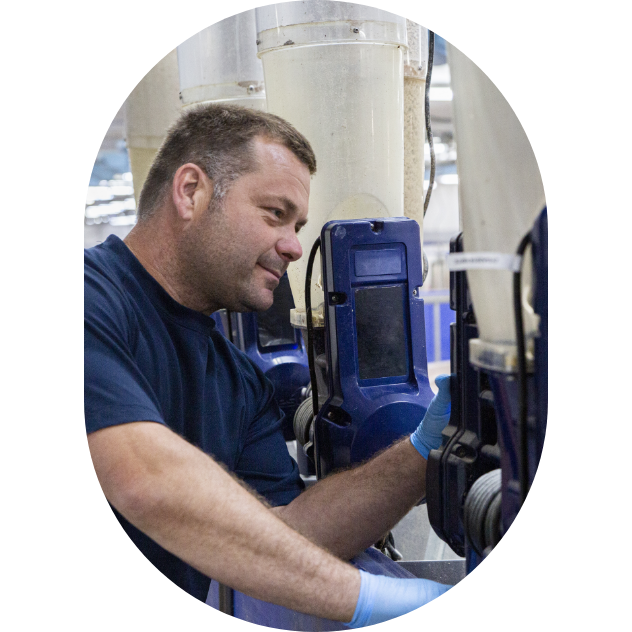 Feed programs
Our range of feeds promotes the growth, health, and welfare of swine at all stages of their lives. Our agri-advisors help farmers select the feed programs that best meet their needs. They also help farmers adopt best feeding practices to reduce nitrogen and phosphorus emissions at source.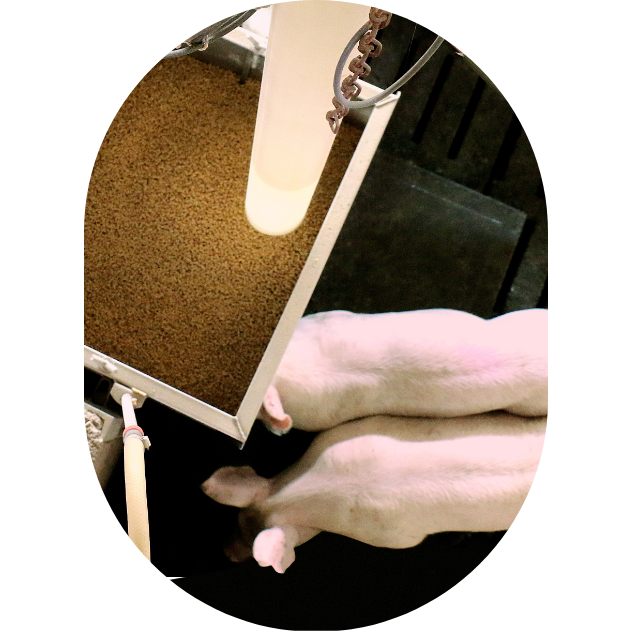 On-farm feed millers
Corn, soybean and other cereals (wheat, barley, oats, rye, triticale) with the highest possible nutritional value are needed to supplement swine feed. Our agri-advisors can advise on variety options and crop management practices to help swine farmer who want to grow cereals produce high-quality crops and good yields.
Genetics
The La Coop Pork Certified program uses only AlphaGene, a unique, robust and high-performing genetics that promotes meat quality. Our genetics production structure combines genetics, feed, and management to constantly improve the swine produced and meet consumer needs.
Swine management
Our advisors help swine farmers improve the quality of their meat and the welfare of their animals through better management of swine feeding, pre-slaughter fasting, handling, transport, and housing conditions.
Biosafety
We help swine farmers implement preventive measures to avoid the spread of communicable diseases because the health and safety of swine on farms is paramount.
Sound manure management
Sound manure management means reducing the phosphorus levels of manure, controlling odours during application, and protecting water and soil quality. It also means using a manure management plan and a good feed program. Swine farmers do not face these challenges alone, because Sollio Agriculture's agri-advisors are out in the field with them.
Joining forces to succeed
The Filière porcine coopérative
The Filière porcine coopérative's member farmers remain independent but benefit from feed, farrowing facilities, AlphaGene genetics, Sollio Agriculture management advice, and Olymel merchandising. For us, generating wealth for Québec swine farmers is as simple as that.
Western Hog Section
The Western Hog Section combines the strengths of Sollio Cooperative Group, Sollio Agriculture, and Olymel for the benefit of hog farmers in Alberta and Saskatchewan. Members receive personalized advice on nutrition, animal health, business management, and water quality.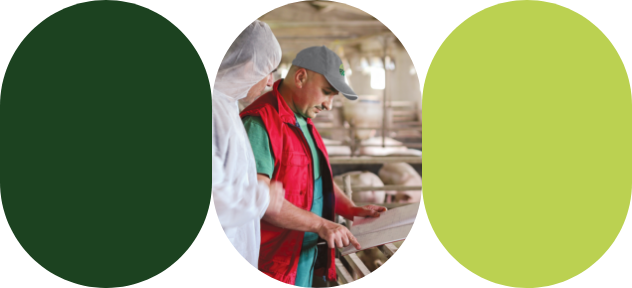 Personalized support
Our agri-advisors are always there to provide guidance and support to swine farmers and help them achieve their goals.