Equine
We want the best for those we love. That's why we always give our horses quality feed that promotes health and performance.
Nutrition that meets horses' needs
Every horse is unique. That's why Sollio Agriculture offers a wide range of perfectly formulated feeds and supplements to meet your horses' needs no matter their age, physical activity level, physiological stage or health status.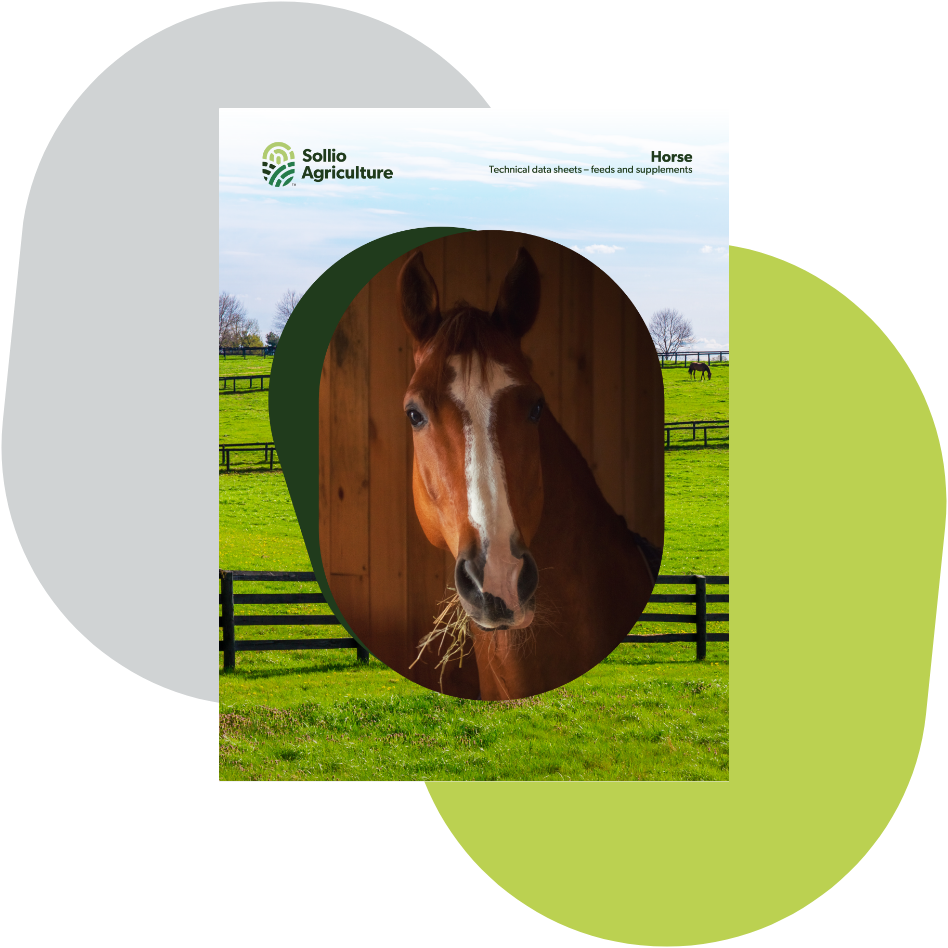 Technical data sheets
Every ingredient in our horse feeds and supplements is selected with care, and each formula is designed to meet specific health and performance objectives.
Life cycle
Horses evolve. Their diets need to evolve with them. Our agri-advisors are here to help horse owners choose feed suited to the needs of their foals, broodmares and adult and senior horses.
Specialized supplements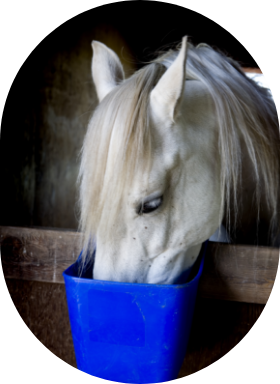 Digestive health
GastriBalance and TransiFlora support your horse's digestive system. GastriBalance is formulated to balance stomach pH and maintain normal gastric functions, while TransiFlora promotes the maintenance of healthy hindgut microflora.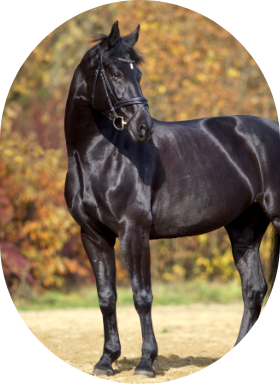 Muscle support
EquiSeO and Topp40 support muscular function in horses with an increased need for either selenium and vitamin E or proteins and amino acids. Topp40 can also be used to complement a diet high in low-quality forage.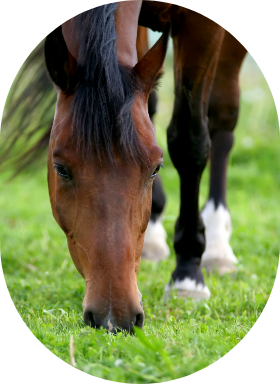 Hoof quality
Rich in biotin and made with highly bioavailable manganese, copper and zinc, BioPod is an amino-acid-enriched supplement that supports healthy hoof growth and integrity.
Did you know?
The glycemic index can help you choose the appropriate feeds for your horse according to its specific starch and sugar needs.
Services offered to stables and equestrian centers
Advice
Our equine team share advice on everything you need to know about horse feed, welfare and environment. 
Quality and feed safety
All Sollio Agriculture complete feed and supplements for horses are made from carefully selected plant-based ingredients approved by the Canadian Food Inspection Agency. All our products are compliant with anti-doping tests required for equestrian competitions.
Custom feed
In addition to our full range of feeds and supplements, Sollio Agriculture offers the option of formulating and manufacturing custom feeds to suit your equestrian centre's unique needs. 
Horse feed also available in bulk
Our bulk horse feed allows equestrian centers to reduce handling time and save on daily expenses.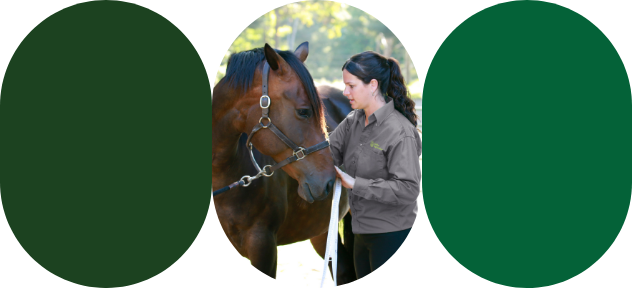 Personalized support
When you need helpful advice on horse nutrition, our agri-advisors are always there.