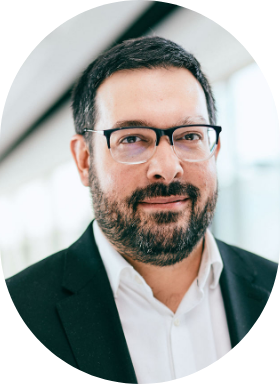 About Erik
Erik Dutremble oversees all of Sollio Agriculture's operations, including manufacturing, quality assurance, product warehousing, and asset management.
With a bachelor's degree in mechanical engineering from Polytechnique Montréal and a master's degree in business administration from HEC Montréal, he has more than 15 years of experience in operations management in the pharmaceutical and food and feed processing industries.
While working for multinationals, he developed a strong expertise in continuous improvement and in managing large-scale projects.
He is an energetic, rallying leader focused on operational excellence and on the customer experience.
Connect with me on LinkedIn
Our Executive Committee
We surround ourselves with industry leaders so we can keep growing for another 100 years. Because being one of Canada's top farming organizations takes people with know-how and common sense.