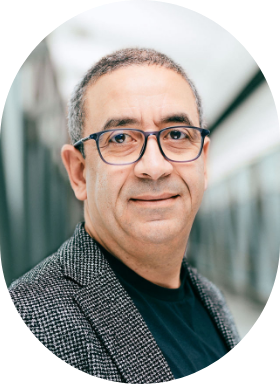 About Saad
Saad Chafki is responsible for IT architecture and security. He leads business solutions and data intelligence projects.
His academic background is a testament to the breadth of his skills: he holds bachelor's and master's degrees in computer science and data science and has completed training at the Massachusetts Institute of Technology and an MBA at HEC Montréal.
Over the course of his career, he has acquired a wealth of knowledge in digital transformation and business intelligence in the financial and travel industries. He also works as a lecturer in advanced data science and IT strategy at the Université de Sherbrooke and École des sciences de la gestion.
What motivates him the most in his work is contributing to the advancement of local agriculture through digital transformation. He is one of the main architects of the AgConnexion digital platform, a farm management space designed to optimize farm operations.
Connect with me on LinkedIn
Our Executive Committee
We surround ourselves with industry leaders so we can keep growing for another 100 years. Because being one of Canada's top farming organizations takes people with know-how and common sense.