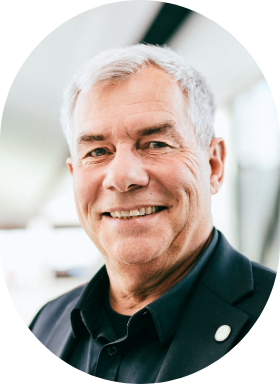 About Simon
Simon Baillargeon supports Sollio Agriculture in reaching its strategic objectives. More specifically, he identifies networking opportunities in the agricultural world and ensures interdepartmental collaboration.
In over 40 years of service, he has acquired invaluable knowledge of the mission, history and management of the organization's various sectors.
He grew up on a dairy farm in Princeville and became an agronomist. He was an agri-advisor before holding several different management positions in the Livestock Production sector and becoming General Manager of the Grain sector.
His diverse background gives him a 360-degree view that he is now using to raise Sollio Agriculture's profile from coast to coast.
Connect with me on LinkedIn
Our Executive Committee
We surround ourselves with industry leaders so we can keep growing for another 100 years. Because being one of Canada's top farming organizations takes people with know-how and common sense.