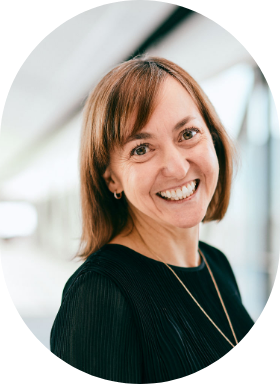 About Marie-Hélène
Marie-Hélène Daigle is on a mission to make sure that Sollio Agriculture brings together the best talent to reach its objectives.
In her professional life, she is passionate about aligning candidates with the organization and the work itself to unlock potential and empower individuals and teams to do what they do best every day.
She has developed many cross-functional skills throughout her career, including as a partner in an organizational psychology consultancy and as manager of an international talent acquisition team in the mining industry. She was also Director, Talent Management, at La Coop fédérée before being appointed Vice-President, Human Resources, of the Agri-business Division.
Connect with me on LinkedIn
Our Executive Committee
We surround ourselves with industry leaders so we can keep growing for another 100 years. Because being one of Canada's top farming organizations takes people with know-how and common sense.