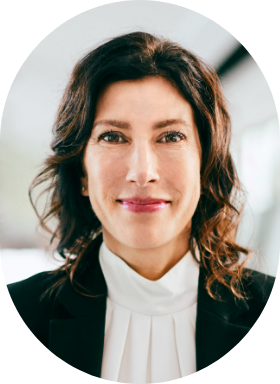 About Véronique
Véronique Boileau is in charge of Sollio Agriculture's reputation and finds motivation in helping a proudly home-grown brand to develop and become strong, resilient and responsible. She enjoys being a part of the everyday action while staying focused on long-term benefits for the organization.
She holds a master's degree in international relations and has over 20 years of experience in communications and public relations with various public and private businesses, agencies and government organizations.
In her time as a manager, particularly in the North American infrastructure and agri-food industries, she has developed several national brand positioning statements and programs using strategies such as content, government relations, digital tools and philanthropy.
Connect with me on LinkedIn
Our Executive Committee
We surround ourselves with industry leaders so we can keep growing for another 100 years. Because being one of Canada's top farming organizations takes people with know-how and common sense.